Note:

I'm blogging my last few weddings a bit (a lot) out of order. Nonetheless, here are some previews!
So Khia and Chuk had a seriously awesome wedding this past Saturday. Like, seriously. With an all-star vendor line-up, this couple's impeccable taste really shined through in their romantic 'chocolate & cherry'-dubbed wedding.I am almost ashamed to be posting photos from my lowly point-and-shoot camera when rock star photographer
Fred Egan
out of Dallas, TX was there documenting the event...but here goes!

seating diagram: GEDesigns
rehearsal dinner centerpieces: savvy
coordination:savvy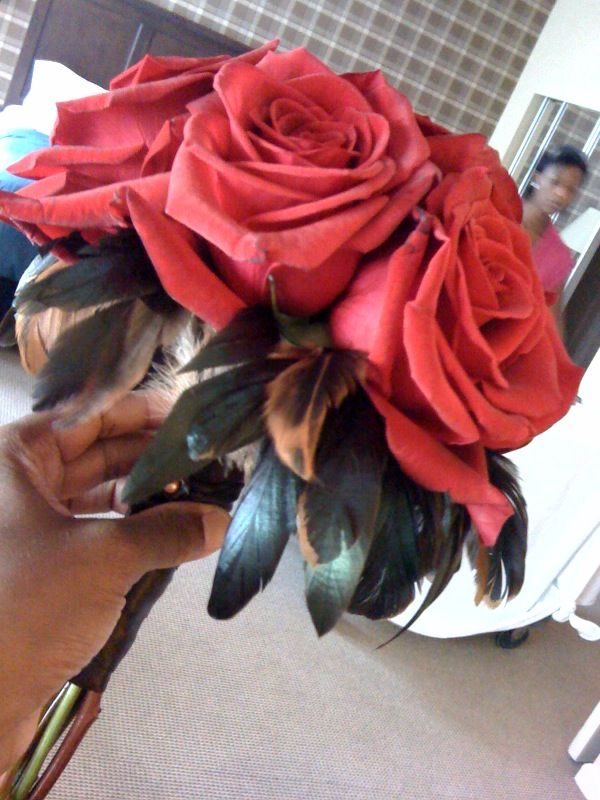 bridesmaid's bouquets were red black magic roses + feathers. very romantic.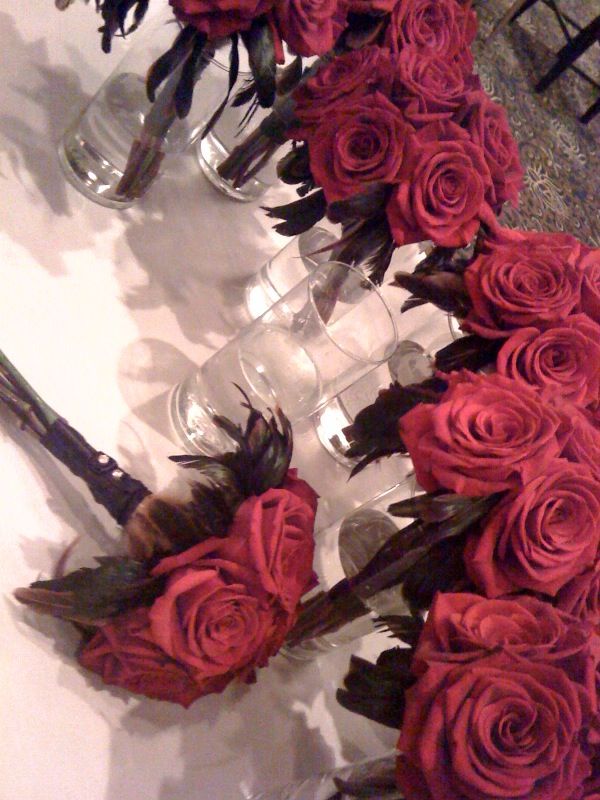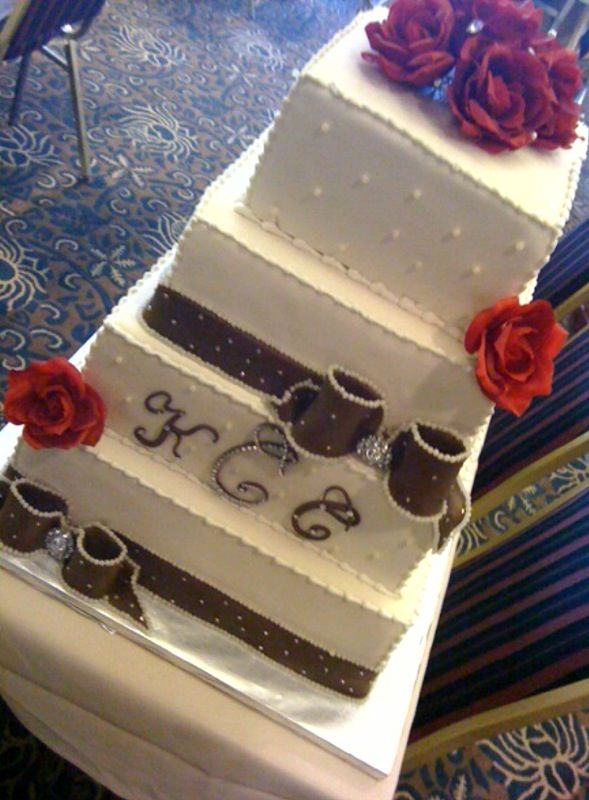 the cake picked up on the rest of the evening's theme: bling, pearls, decadent glam
was excited to work with joe mineo's team from
something new!
we had a
major
flip from ceremony to dinner ballroom and they handles it like pros:)
behind the scenes close-up of one of three ridiculously crazy awesome romantic centerpieces: humongous ball of red floral with huge crystal strands--filled with pearls and rose to fit bride's theme
close-up of centerpiece #2--which was only on head table and was my fave--chocolate manzanita with floral pomanders, floral buds and crystals hanging. ridiculous.
and a close-up of the detail of these pieces.even the vase insides were on theme
the room coming together during the flip
my assistant for the day nicole and i folded and stuffed 250 of these amongst everything else. but what they added to the tablescapes was worth it. details,details,details!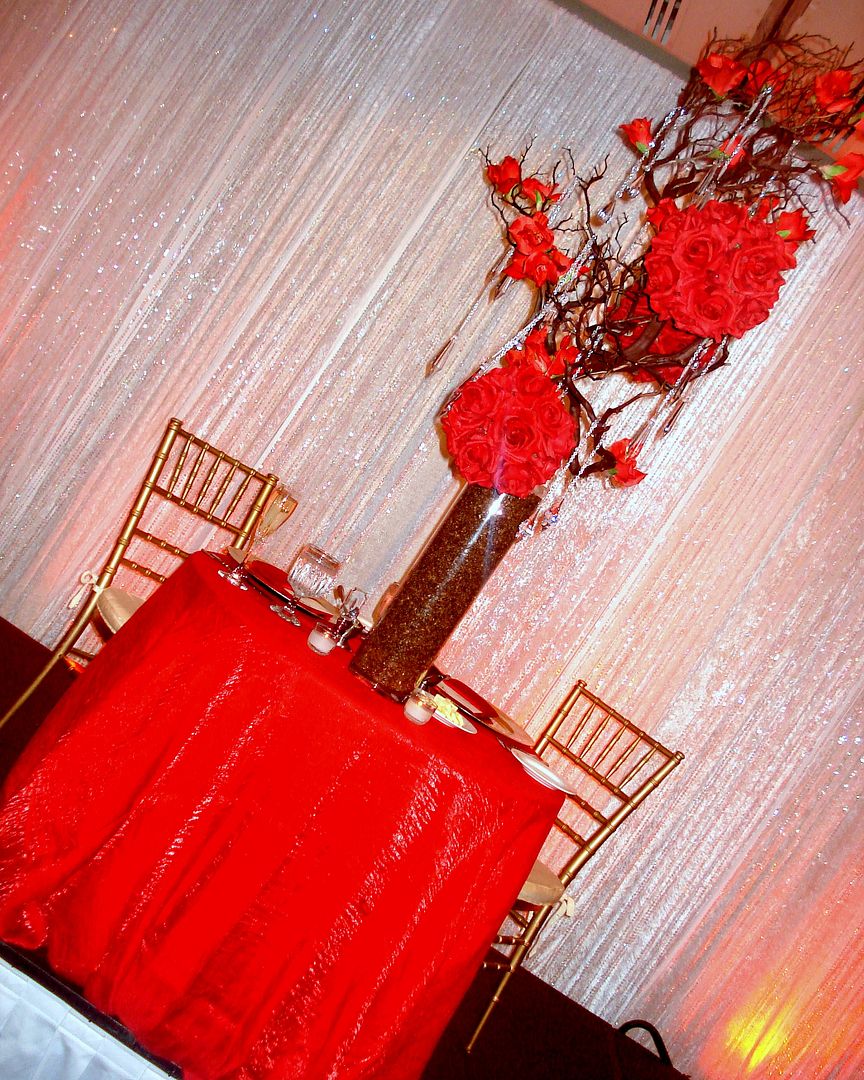 crystal and velvet backdrop also by
something new
. my photos don't do
any
of this justice!
and centerpiece #3-- a tall vase with manzanita branch and pillar candles. oh, the romance...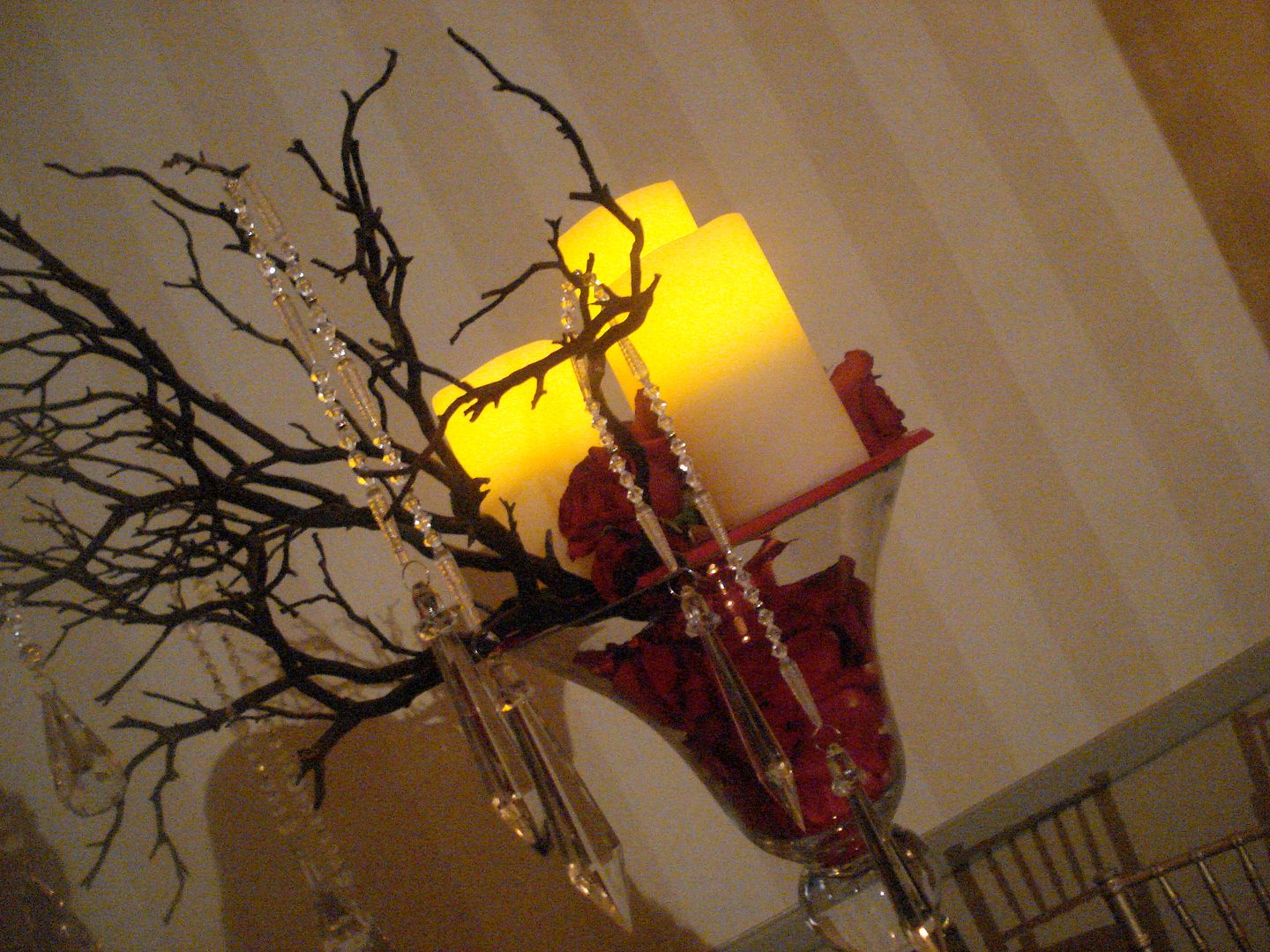 we had this seating map made by
an amazing etsy vendor
to help the bride's 250 guests find their seats. we coupled this with placecards.
cheers to another savvy wedding! pro photos to come and much needed to convey this beautiful event. congrats mr and mrs chukudebelu and enjoy mexico:)