I'm sure some of you are aware of this GREAT web site but I decided to share just in case...
Similar to
Like.com
,
Shop Style
is exactly what its name suggests: it allows you to easily shop for the exact style of whatever you are looking for. It is a visual search and I love it because it searches SO MANY different web stores--ones I have never heard of before that have the cutest items!
How it works: You simply type in what you are looking for and it will pull up (normally) pages of results.
Here are a few searches I did to give an example:
"Yellow pumps" (19 pages):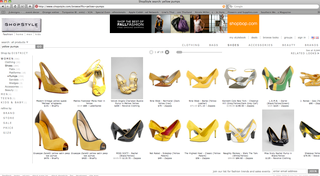 "Yellow dress" (48 pages)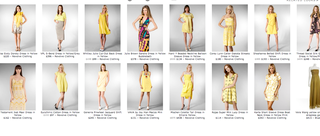 "Yellow Tie" (21 pages)

"Fuchsia Pumps" (10 pages)

Have fun!!