For my bouquet, I have decided to carry fair bianca garden roses and ivory/cream orchids. The pics below are my 'inspiration photos':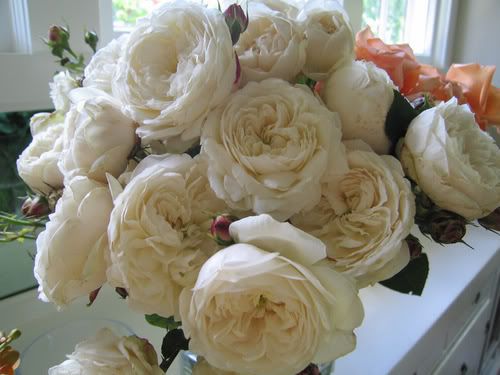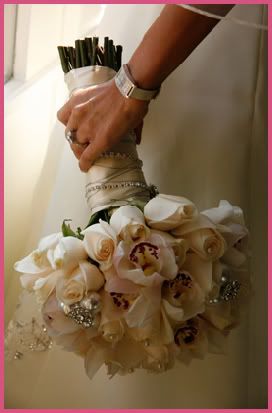 pics probably from The Knot and House Martin
I've been thinking about what I want to wrap the stems in (I know I only want the stems wrapped half-way)...
So, a good thing about my recent office move is that I am now just steps away from the Washington fabric store
Exquisite Fabrics
, which lives up to its name indeed!  So I skipped lunch and spent one lunch hour browsing for something pretty and embellished to use as a bouquet wrap.
I decided on one yard of this: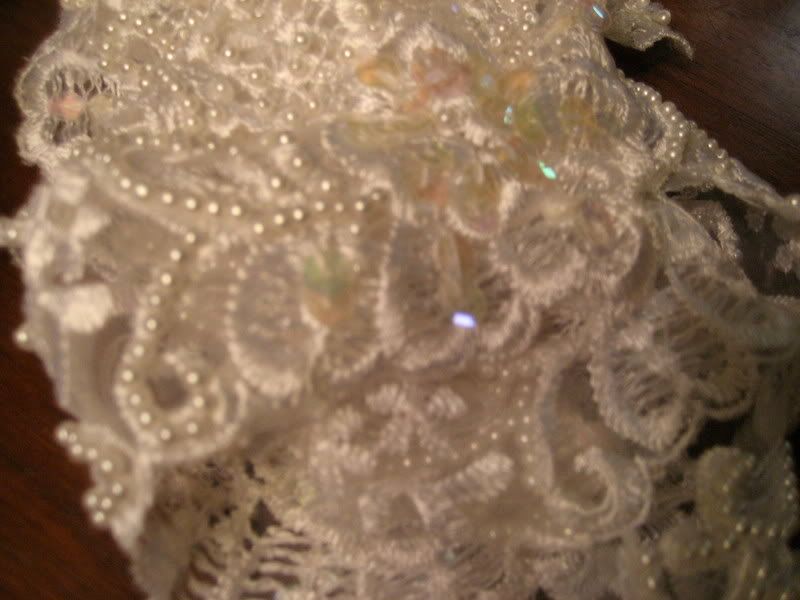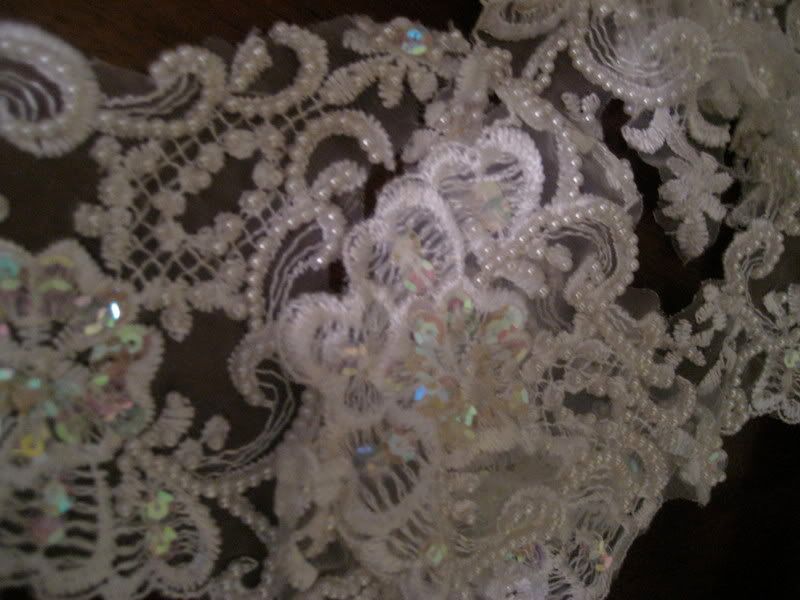 wrapped around a diet pepsi bottle!
As usual, photos don't do the fabric justice.
Of course, I couldn't be shopping without thinking of my lovely bridesmaids. So in keeping with the lace thing, I also picked up a yard of pretty ruffled black lace that we may use to wrap their flowers--shades of darker pink roses and other flowers, something like this:


I'm taking this to my florist next weekend to see if she thinks it will work.